Ranked Countries of the Tallest People
At Heights Apparel, where we specifically design clothing for tall men, we understand the struggles of standing out in a crowd of (usually significantly) shorter people. From fielding common questions such as, "How tall are you?" to cringey ones like, "How's the weather up there?" being tall can be a lifelong challenge. You may feel like you wish you could live somewhere where you didn't stand out so much. Well, a nirvana like this may exist. Read below to find out about the locations that are home for the tallest people in the world!
Bosnia & Herzegovina
Who would have thought this tiny country in eastern Europe would behold the "tallest height" country in the world? With an average height of 6'05" (or 183.9cm), this is literally at the top of the list.
The Netherlands
Another small country, located in northern Europe next to Germany, the Netherlands is known for its world-famous windmills, tulip gardens, wooden shoes, beautiful canals, and the popular city of Amsterdam. Now it can add tall people to the list as the Netherlands has an average height of 6'05" (or 183.8cm) - note the minuscule difference in centimeters. This country is almost tied for first!
Montenegro
Neighboring Bosnia & Herzegovina is another tiny eastern European country called Montenegro. This country is the third tallest, with an average height of 6'0" (or 183.2cm). Based on its proximity to Bosnia & Herzegovina, it makes sense that this country is in the top five.
Denmark
Denmark, located close to the Netherlands but a little further north along the North Sea, comes in fourth with an average height of  6'0" (or 182.6cm). Again, the country is close in height to its competitor in third place with a small difference of 0.6cm.
Norway
The large northern European country of Norway is next, and we have finally hit a country with an average height of less than 6 feet. Norway's average height is a mere 5'11.75" (so close to 6'), or 182.4cm. With only 185 miles of the North Sea between the main port in Norway and the main port in Denmark, proximity seems a likely reason that Norway comes in fifth place.  
Serbia
Bordering Bosnia & Herzegovina and Montenegro is Serbia, the sixth tallest country in the world. (Something must be in the water over there!) With an average height of 5'11.5" or 182.0cm, Serbia is another country just shy of the 6' height of the top four countries above.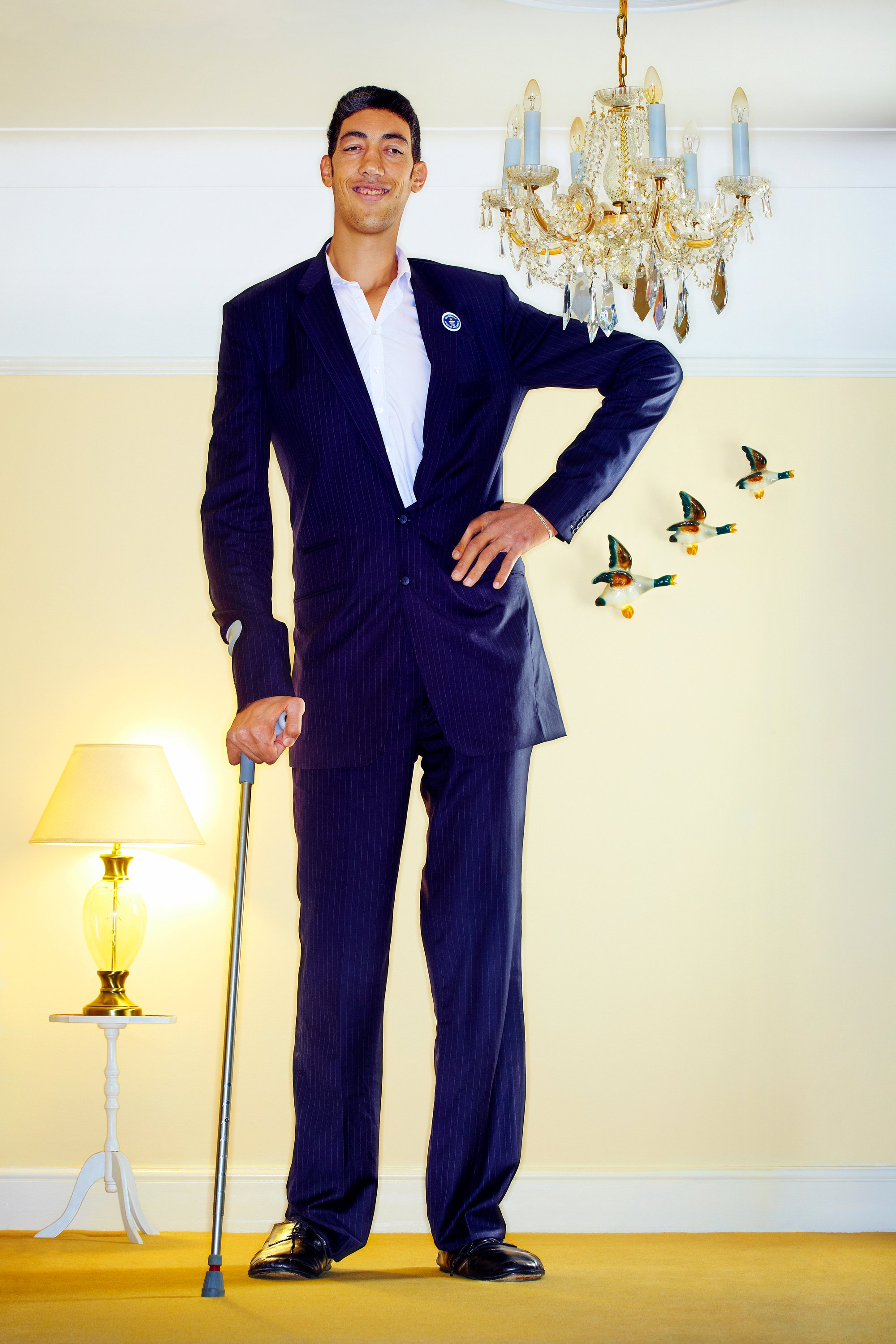 Fun fact:  Sultan Kösen is the tallest living man in the world! He is Turkish and was born on December 10th, 1982. Although Turkey is home of the tallest man in the world, the average height of turkish men is around 165.2 cm.
As you can see, all of the six tallest countries in the world seem to be located in eastern or northern Europe. If you are a tall person looking for a place where you won't stick out like a sore thumb, consider traveling to one of these countries to blend in! Before you go, be sure to visit Heights Apparel for all your tall men's clothing so you can show up in style. 
It's great to be tall. It's not so great to find tall clothing. Heights Apparel specializes in making clothing just for tall guys. Join our email tall tribe and receive our Style Hacks For Tall Guys FREE.
Related Articles: